10th October World Mental Health Day 2020
Arty-Folks and Chat Central in collaboration are hosting 'Come Connect', Coventry's 1st Super-Zoom Community Speed-Meeting event with 12 local groups on World Mental Health Day, 10th October 2020. Groups taking part in alphabetical order:
Thank you to all who joined us at the event, it was a huge success!
Both members of the public and professionals visited the event, and gave fantastic feedback:
"I didn't know what to expect and I got a lot more out of it than I expected."
"What an innovative way of doing things and helping people find out what's on offer."
"Absolutely brilliant, I have made some really useful contacts."
"I am new in my role so I have found it extremely useful and inspiring."
It's the one day a year where mental health is taking the centre stage around the globe and this year the World Health Organisation is appealing for more resources to be invested. Hmmm! Realistically, it would be nothing short of a miracle U-turn if after the economic hemorrhage of Covid-19 governments would pump money into mental health services they had squeezed dry during the last recession.
We need to take more than just a day to pause and reflect: This August 2020 more people have died committing suicide than of Covid19, and services are bracing themselves for a mental health tsunami in the coming months as the future remains nebulous. A culture of working in silos is also adding pressure on services and is preventing people from accessing help that is available in the voluntary and community sector.
Luckily, at least in Coventry, the community sector is stepping into the gap, is picking up the slack, and is breaking the mould. Community groups are brilliant at using what they've got and making the most of it by working in collaboration, by forming extended networks of support for people in distress, by reducing social isolation and loneliness and by providing information and signposting to a wide range of informal and non-invasive opportunities to increase health and wellbeing.
And a lot of support is on offer in Coventry and Warwickshire as 'Come Connect' demonstrates! For the first time ever, members of the public can 'speed-meet' in a Super-Zoom with 12 community groups who are running social groups and activities for people in Coventry and Warwickshire. Connecting and bonding with like-minded people has never been more important than right now as we are seeing the 'Blues Brothers' anxiety and depression gripping into people as the dark months are setting in.
2020 has so far a truly dystopian experience for every person around the globe, no matter where, no matter what background.  But it is also giving us a chance to press the reset button and do things better to support our friends, our loved ones, and people around us in our community.  By working together we will come through this incredible phase in our lives stronger, connected and more resilient together.
What is World Mental Health Day about?
It is a worldwide campaign on 10th October every year that wants to raise awareness of mental health issues and to mobilise support for people who are struggling. Coming up to the dark months this year in particular, and not surprisingly, there is great urgency in promoting more access to communal activities that help reduce social isolation and thereby can prevent suicides.
Our daily lives have changed considerably as a result of the COVID-19 pandemic. The past 6 months we faced  many challenges from going to work, being fearful of bringing COVID-19 home to adapting to being cooped up at home with little in-person contact, to rising feelings of anxiety, depression, and frustration, and greater social isolation than ever before despite heightened online activity.  And this is to say nothing of managing the grief of losing a loved one, sometimes without being able to say goodbye!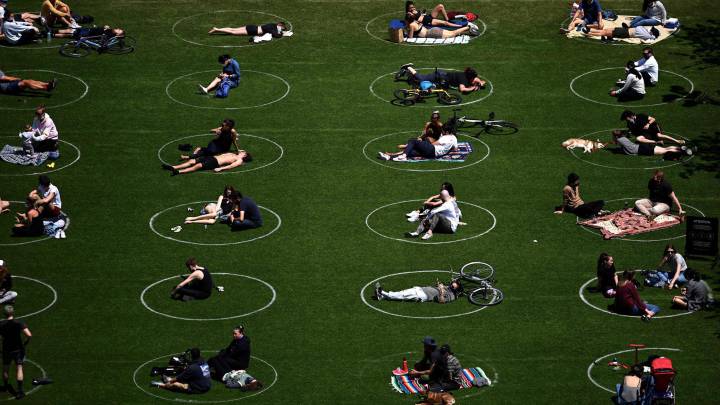 The Centre for Mental Health expects the need for mental health and psychosocial support to substantially increase in the coming months and years.: "The Covid-19 pandemic is likely to lead to an increase in mental ill health in the UK, as a result of both the illness itself and the measures being taken to protect people from the virus. We could expect 500,000 additional people experiencing mental health problems, with depression being the most common. If the economic impact results in significant unemployment, there is a major risk of an increase in suicides unless action is taken to prevent this loss of life."
Despite many national campaigns we are still nowhere near to valuing mental health on a par to physical health. In fact, Covid-19 is making physical health an absolute priority and our mental health is once again reduced to an afterthought. As community-facing group Arty-Folks is very concerned about the message for social distancing rather than physical distancing, and the impact social isolation is having on people's mental health.
To provide a social lifeline we are now using the very same technologies that have often been blamed for tearing our social fabric apart. Yes, it's ironic! But digital platforms are a safe means that we've got right now and we are urging everyone to connect online with people they know and care about. Digital is still better than nothing! We know that the complete absence of human connection takes a psychological toll and we are determined not to let this happen!
We are here to help you navigate and overcome any challenges that are currently weighing you down.
We are all in this Together and Together we are stronger.
Together taking action we can make a big difference all over the world.