£20k for New Perspectives
At Arty-Folks we believe that everyone, irrespective of circumstance, deserves to be given the best chance of leading a fulfilled, healthy, economically active life, and to be empowered to reach their potential.  We are delighted Groundwork in Coventry & Warwickshire awarded us £20,000 European Social Funds to run New Perspectives, a 6 months project to help our most vulnerable and socially excluded members move closer to their chosen goals.
Many of our members are struggling with significant health needs that place them furthest from the labour market and as a result they suffer social exclusion, poverty and discrimination. Sadly, the employment rate of people with common mental health problems has continued to be far lower than the general population (43% compared to 74%). We know that economic inactivity also has a huge impact on self-esteem, general health and well-being, and on the persons' hope for a better future!
Our New Perspectives staff team is best placed to understand the often unique and complex barriers which deter and prevent our members from engaging in employment focused programmes.
Liz Harvey, art workshops, supports members to increase social confidence and skills for studying and employment, and to build a personal art portfolio to access further creative education. "Art allows us to connect to other people in a positive and personal way. It helps us recognise our uniqueness whilst also enabling us to bond with like-minded people. That's when healing begins."
Lorella Medici, mentor, supports members to explore what is hindering their success and to identify realistic and achievable plans moving forward. "Sometimes we need a bit of help to break down what seems an insurmountable barrier into manageable and removable chunks. There is always a way forward but sometimes we get so frustrated we can't see the wood for the trees."
Laura Wilde, support worker, helps members into education. She offers 1:1 support to apply and enrol on their chosen courses, to ensure all requirements for entry are met, prepares them for entry exams and interviews, and supports them to get used to studying, how to take notes and write essays, etc. "Studying should be exciting and enjoyable but I know from personal experience how taxing academia can be and how important it is to maintain a good balance between studying and personal life."
Karen Lewis, support worker, helps members into employment. She offers 1:1 support to write CV's, access employment training, online searches, job applications, interviews, etc. and continues to support them until they feel confident in their new role. Karen also organises group outings and helps people to try other opportunities to increase health and well-being and feel more confident being out and about in the community. "I absolutely love being a mum but I am also a person in my own right. I know what it's like to struggle with a lack of self-confidence and self-worth and how quickly it can mean you retreat from the outside world and stop engaging with the wonderful things happening around you."
New Perspectives offers a safe space where a circle of supportive peers, staff and volunteers will help members 'normalise' and make sense of their experiences. Our team will go the extra mile to help members regain self-belief, take control of their personal journey to recovery, and take steps towards chosen career paths. New Perspectives will have a significant positive impact on members' emotional, physical, social and economic situation, and will restore their self-belief and confidence to succeed in life.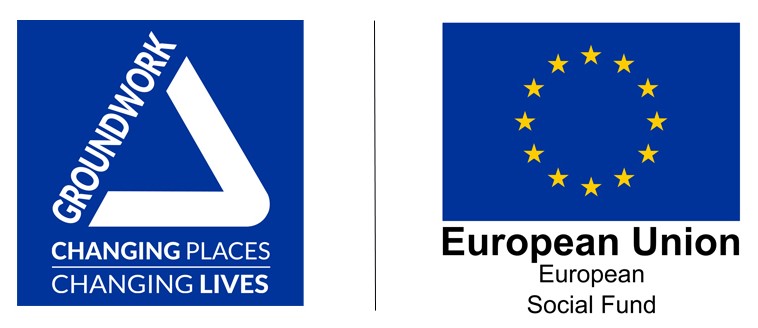 ESF Community Grants are funded by the European Social Fund (ESF) and the Education and Skills Funding Agency, and are being managed by Groundwork in Coventry & Warwickshire with support from local Groundwork Trusts. ESF Community Grants up to £20,000 are for local initiatives such as Arty-Folks that can help disadvantaged people towards employment, training or education.